"This unique London venue on the River Thames has recently undergone a £30 million refurbishment, it offers cutting edge technology, improved capacity and new outside space in a location that's easily accessible by rail, tube and river. The perfect location for any event."
-IET London Savoy Place
Address:
Savoy Place 
London 
WC2R 0BL
Event location
The conference will be take place in the Turing Lecture Theatre.
The Conference Dinner will take place on the evening of the 6th December in the Maxwell Library, with a drinks reception at 7:30pm and dinner at 8 pm.
Accomodation
A modern, high-tech themed hotel from Premier Inn, just a 10 min walk from the conference venue.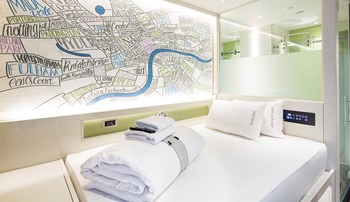 Address:
110 St Martin's Ln
London
WC2N 4BA
A more upmarket option situated just round the corner form the venue.
Address:
372 Strand,
London
WC2R 0JJ